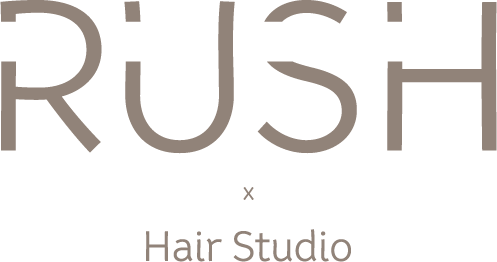 Welcome to our brand new website!
---
Rush Hair Studio is Full-Service Hair Salon in Astoria, NY
We are specializing in Hair Coloring, Ombré, Balayage, Highlights, Haircuts, Keratin and Blowouts
ABOUT US
---
Rush Hair Studio is a full-service hair salon dedicated to consistently providing high customer satisfaction by rendering excellent service, quality products and furnishing an enjoyable atmosphere at an acceptable price/value relationship.
We are always trying to improve our craft by ensuring that your hair is handled by an expert with extensive Hair training and experience. We establish long-standing relationships with our guests.
We specialize in highlights, blonde highlights, Lowlights, Haircuts, Hair Color, Ombre Highlights, Balayage, Balayage Highlights, Color Correction, Pastel Color & Pastel Highlights, Anti-frizz Hair Treatments, Keratin, Fashion Colors, Olaplex & more!
I recently moved to LIC and saw Rush had great reviews so I requested a hair appointment at Rush through Yelp. Within minutes, I received a response, and they were able to fit me in the next day with Dominique.
Dominique carefully listened to my complaints about my current color and cut and figured out exactly what I wanted. I have naturally light brown/dark blonde hair, and Dominique perfectly achieved the brighter, ashy blonde look I wanted. I have very thick hair, and Dominique also thinned added some layers to my hair while cutting it making it feel so much lighter.
I couldn't be happier with my hair now, and I'll be a regular customer!
I went to rush today because it was my day off. The staff was very polite and sweet ! They offered me something to drink  and made sure i was comfortable and always checked in on me. I went in for a balayage. Irena was my stylist and she was amazing !!!! Took great care of my hair and gave me what i wanted. I highly recommend this salon. I usually don't do reviews but i did this one because I'm really happy and i want people who are looking for a good place to go to to know about this one. It was far for me but worth it and right by the N and W train. The price is a really good price too. I would give more stars but 5 is the max. Super grateful and super pleased. Will be telling my friends about this place !!!
I'm so happy that I've found a salon that caters well to my natural hair. I entered my natural hair journey in 2019 and did the big chop. I knew I was in desperate need of a trim. Dominique understood exactly what my hair needed and calmed my fear of heat damage. She was so gentle, kind and used the right combs for my 3c-4ab hair texture! The total process was affordable( no up charge due to my texture)
Thank you, Dominique and Rush Hair Studio. I'll definitely return.
First time here at Rush and so glad Irena helped me change my boring long hair into a long bob aka LOB (learnt this from her today). From offering coffee/drinks to making sure I was comfortable during an hour long service – she was very attentive, informative, detailed and gooood. Super impresssed and definitely returning back ? HIGHLYRECOMMEND!!! Thank you Irena for your amazing work and service.
Such a great salon! This was my first time at Rush and Maria was amazing with welcoming me and assessing exactly what I had in mind. I went in with a drastic style from what I had and had the a lot of faith in her giving me a great and trendy short haircut! She checked in with me as the hair fell (since that could be the scariest thing when you chop it off) and step by step showed me what she was doing and how to style it further. Definitely will be back!